Academic Program Closure July 5, 2023
Honoring 30 years of Processwork degree training in Portland, Oregon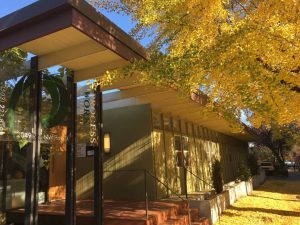 Master of Arts in Processwork (1992 – 2023)
Dear Community
The Board and Faculty of the Process Work Institute have taken the difficult decision to close our Master of Arts degree program at the end of the current academic year, July 5, 2023.  The Process Work Institute will continue other operations, governed by our mission and Board of Directors.  
The Process Work Institute is honored to have offered a state authorized MA program continuously in Oregon since 1992.  We are proud to have graduated over 200 MA students, to date, in the field of Processwork.  Our graduate testimonials evidence the impact our graduates are having around the world. 
Context
This decision is the result of the adverse circumstances of the COVID-19 pandemic followed by the additional task of transitioning to a new accrediting body due to the loss of federal recognition by our accreditor, the Accrediting Council for Independent Colleges and Schools (ACICS), August 19, 2022.  
Throughout our history, we have been dedicated to delivering the highest standards of Processwork education to our students.  In 2016 we obtained an initial grant of national accreditation from ACICS, successfully renewed in 2020, and effective until March 2024.  
Despite a successful fundraising campaign in December and January, which demonstrated overwhelming support from the community, we did not reach the threshold needed to transition to a new accreditation body.  Funds raised will be used to continue our mission by delivering Processwork education and training activities and exploring partnership opportunities for the delivery of an accredited degree program.   
We are working with our accreditor Accrediting Council for Independent Colleges and Schools (ACICS) and the Oregon Higher Education Coordinating Commission (HECC) to ensure that educational quality standards of accreditation are met during the teach out and closure of the academic program.  
Completion of Studies
By setting the closure at the end of Spring Quarter, 2023 all current students will be able to graduate with the courses and faculty originally described for their program.   
Closure Notification Letter
Click here for the closure notification letter sent to all current academic program students.
Authorization and Accreditation Contact Details
This school is a non-profit corporation and was authorized (1992-2023) by the State of Oregon to offer and confer the academic degrees described in the catalogs below, following a determination that state academic standards would be satisfied under OAR 583-030.
Higher Education Coordinating Commission, Office of Degree Authorization, 255 Capitol Street NE, 3rd Floor Salem, OR 97310.  www.oregon.gov/highered Contact by phone (503) 947 5716 or email: info.pps@state.or.us
Accrediting Council for Independent Colleges and Schools
P.O. Box 41554 | Washington, DC 20018. www.acics.org  Contact by phone (202) 336 6780 or email: info@acics.org
Transcripts
PWI will provide one unofficial and three official final transcripts to all currently enrolled students and any student that completed a term in the current academic year, at no cost to the student, on or before July 29, 2023.  
PWI will send all former students a final official digital copy of their transcripts before transcripts are sent to the custodian of record, using contact details on file. 
Alumni who may have changed email contact details, are encouraged to reach out to registrar@processwork.org to provide your current email address before July 5, 2023.  
No transcripts shall be withheld for students still owing tuition or fees to the school.  All academic and financial holds shall be removed.
If you need a copy of your transcript after closure of the academic program, please call 503-947-5716, or email Info.PPS@hecc.oregon.gov
Degree Program Catalogs
Master of Arts in Process-Oriented Facilitation and Conflict Studies (MAPOF) and
Postgraduate Certificate in Advanced Process-Oriented Facilitation (AC) 2014-2023
Master of Arts in Process Work (MAPW) and Master of Arts in Conflict Facilitation and Organizational Change (MACF) 2006 – 2014
Master of Arts in Process Work (MPW) 1997- 2009