Corona Virus Dreaming – We're All In The Same Boat
by Barbora Sedlakova
I have never felt so alive and consciously connected to people and mother earth as over the last few weeks.  Since the novel coronavirus attacked the world and stopped our typical way of being, I have seen a multitude of changes in my personal life and throughout the world.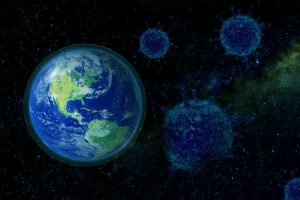 At this time, we are all in the same boat.  We cannot fully protect ourselves against this powerful wave and we do not know where it is taking us.  It confronts us with our deepest selves.  It forces us to question all aspects of our lives and our future.  We are in the unknown.  Our everyday routines; the world as we know it, are no longer the same.  From a Processwork perspective, we perceive the coronavirus as a secondary process that manifests in the world channel.
Primary and Secondary Processes
In Processwork we distinguish our primary process (who we identify ourselves with as individuals, couples, groups, organizations) from our secondary process (outside of or less known to our identity).  Our secondary processes usually include unintentional and disturbing things in our lives such as illness, inner or outer conflict, or the current pandemic.
Channels
Processwork, also focuses on the constantly changing flow of information through six channels.  Four of these are simple sensory channels: visual, auditory, proprioceptive, and movement.  The other two are composite: relationship and world.  The coronavirus affects the entire world through the world channel.  It also manifests in proprioception, as body symptoms, as well as our individual responses to danger, such as anxiety, paralysis, grief, action and humor.
For example, over the last few weeks I have woken up with anxiety almost every morning.  The world channel affects me and impacts me through proprioception, despite my consensus reality knowledge that I'm safe and healthy.
Levels of Reality
On the consensus reality level, things appear concrete and we more-or-less agree on them.  For example, the basic facts of the current pandemic.  Another level of reality is called dreamland.  It includes roles, polarities, symptom makers, and dream-figures (similar to Jungian archetypes) that we all share.  Yet dreamland emerges though unique experiences for each one of us.  Even deeper there is a third level of reality: the essence level.  This is the unity from where everything emerges.  It is the space-time where we don't distinguish between me and you, where we feel connected to something bigger that goes beyond ourselves.
Facilitating Inner Relationships
In Processwork we facilitate the relationship between the more known and lesser known parts of ourselves.  With this in mind, I ask myself what I should do with my anxiety?  The feeling is so strong, it's not easy to ignore.  Rather than trying to marginalize it, like we do with many secondary processes, I listen to it carefully.  It helps me to act, to protect myself and others, to take my responsibility in the world seriously.  The anxiety comes back later, but it feels different now.  I feel more fluid between what used to be my everyday-self and the anxious part of me.
Holding Contradictions
There are a variety of responses to this pandemic and each of us reacts differently.  Some of us have contradictory responses at the same time.  Recently, I have learned from Lane Arye about experiencing strong inner contradictions.  For example, feeling both fear and humor, life and death, working and not working, being in contact with others yet also isolated, paying attention to the news and being detached.  How can one be in between these polarities?  This is where a meta-position (an ability to perceive the situation objectively in its wholeness) is helpful.  When we experience such strong contradictions, taking a meta-position is akin to sailing in a boat while it is calm yet stormy.
Letting Go
Julie Diamond writes that what we are currently experiencing is also normal for the world.  Everything is always in a state of change.  For some, this comes in the form of wars, raging wildfires, and previous pandemic diseases.  For me personally, this is all new.  The current disruption is unprecedented in its impact on human lives, but many of our ancestors went through similar crises and worked hard to achieve something in their lives.  We must, however, also be prepared to let things go.
To let go… And let the earth move your body to allow something new to emerge, something we haven't been in touch with yet.  This is something that I have been repeatedly learning from Arnold Mindell and other Processwork teachers.  To allow myself to go beyond my everyday-self and belief system and see what wants to emerge for me and for the world.
Innerwork Exercise
I would like to share a short exercise with you.  You might do it with a friend or by yourself.
(Inspired by Kate Jobe's work on the Chernobyl disaster in 1986 and Max Schupbach's Black Swans – Black Rabbits seminar.)
What is your biggest fear about the current crisis?  What part of yourself is disturbed by this fear?  What does the threatened part of yourself need?  How can you care for this part of yourself?
Let yourself become a bit foggy, relaxed, and playful.  If the virus were a dream figure, what would it be?  What qualities does this figure have?  What is the essence of it?  Imagine you have just landed on a new planet in a universe where everyone has this quality.  What message would the beings from this planet relay to you and the world you come from?
How could you integrate the experience from steps one and two into your everyday life?
What is your greatest hope for the world?
The Pandemic is Also an Opportunity
We are all in the same boat now.  Really, we have always been in the same boat, but the corona virus reminds us of this.  Processwork allows us to dive deeper into the dreamland and essence of the virus and other disturbances and find something positive and useful there.  My biggest hope for the world now is that we can take this crisis as an opportunity to learn and open ourselves up to something new as individuals, communities, and humanity.
By Barbora "Bara" Sedlakova, M.A., M.Ed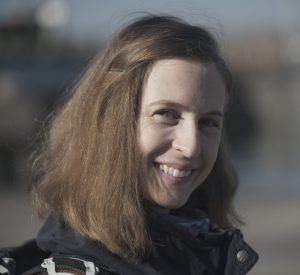 Bara holds MAs in both Psychology and Special Education.  She is a facilitator, dancer, researcher, and lover of nature and adventure.  She is a phase two Processwork diploma student at IPOP in Prague, Czech Republic, a PhD student of Clinical Psychology at Palacky University in Olomouc, and currently completing a long-term internship at the Process Work Institute in Portland.  She is constantly developing her skills in the fields of mental health, body symptoms, crisis intervention, and dance.  She appreciates a diversity of challenging life situations and is passionate about finding different ways to bring awareness on both individual and collective levels.
Pronouns: she/her
Image credit: Pixabay.com
I would like to thank Elva Redwood, Cathy Bernatt, and Jolene Lloyd for their ideas and help with editing in the English language.