Advances in Groupwork and Worldwork
Advances in our thinking in Groupwork and Worldwork
With Stephen Schuitevoerder, Ph.D
Online 5 consecutive Wednesdays: April 29th to May 22nd, 2020 @ 9am to 11am pacific time
UPDATE April 9, 2020: Registrations Closed – write to pwi@processwork.org if you'd like to be considered for a future series.
Participation limited by approval – to be considered please register your interest for this course.  
Course description
Over the last thirty years I have been experimenting with Groupwork and Worldwork, applying it in a wide range of settings including world hot spots, organizations and communities. Through this time I have wrestled with developing my awareness, managing heat, and noticing what in the applications work and where refinements are needed. Refinements not so much in Process Work theory but in how it is understood, used, and applied.
More recently my ideas are beginning to gel and I am becoming clear on some of the changes in our approach and how it might allow deeper impact in the world. To experiment more deeply with these ideas I am offering a five week class online for PWI, for two hours each to explore these ideas as well as explore any challenges or issues you might have in applying Process Work in groups.
The group will be limited to those who are familiar and have experience with Groupwork and Worldwork and its application, and have an open inquisitive mind. We will have a maximum size of 15 people. The course will be both theoretical and experiential and will be held online.
I am excited by this offering and hope you will join me in it.
About Stephen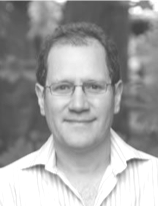 Stephen is an international trainer, consultant, and facilitator based in Portland, Oregon. Stephen consults and presents seminars, lectures, trainings and workshops throughout the world including Japan, South Africa, Australia, Russia, Europe, South America and the United States. Organizationally he works with diversity issues, team building, change management, executive development and organisational conflict and has worked with organisations in many diverse situations. His portfolio includes work for the United Nations, University of British Columbia, Esalen Institute, Toyota, Citi, Woolworths, Providence Health Care and more. Stephen is also passionately interested in community development and social change and has worked on many issues around the world including race relations in South Africa, Indigenous and Western cultures in Mexico, First Nation people of Canada, The crisis of nuclear disaster in Fukishima and more.  For more information on Stephen please go to his website: www.processconsulting.org
Registration
As this is an advanced workshop with limited participants, Stephen will screen applications to ensure sufficient knowledge of the approaches for this seminar to be useful.
Participant numbers limited – attendance requires prior approval.
To be considered for this course, please register your interest by completing course registration.  Note that participation is not confirmed until your application has been approved by Stephen.
Please register your interest for the course to be considered for participation.
Course Fees: A contribution. What you can manage.
In recognition of the exceptional stress of current times, this course is offered on a Pay What you Can basis.  The vast majority if not all of your contribution will go to PWI.
Please indicate what you can contribute when you register your interest. No one turned away for lack of funds.
Regular full course fee: $600 (Low income/student rate: $300)
Participation via Livestream
PWI uses the Zoom webinar platform for livestream access to classes.  Participants should ensure they have good quality internet access to get the best experience. 
Prior to course commencement, accepted participants will receive an email with the link for online streaming access. 
Please contact PWI if you have any questions – we are happy to help you get set up.
We're sorry, but all tickets sales have ended because the event is expired.
April 29 - week 1


April 29, 2020




9:00 am - 11:00 am

May 6 - week 2


May 6, 2020




9:00 am - 11:00 am

May 13 - week 3


May 13, 2020




9:00 am - 11:00 am

May 20 - week 4


May 20, 2020




9:00 am - 11:00 am

May 27 - week 5


May 27, 2020




9:00 am - 11:00 am
Description:

Advanced groupwork with Stephen – for registered participants only