DreambodyIntro
Working with the Dreambody – an introduction
With Gary Reiss, Ph.D
Three Thursday evenings: September 13, 20, 27
7-9 pm
Have you ever connected a disturbing body experience and a night time dream?
What if your body symptoms were not only troublesome or scary, but also a doorway into the creative foundations of everyday reality?
This introductory series of 3 evening classes is perfect for anyone seeking to understand  body experiences as a meaningful process, or wanting an introduction to the ideas and practices of Processwork. Dreambody work explores the sensory-grounded, subjective experience of dreams and body symptoms using experiential, imaginative and hands-on bodywork techniques to reveal the body's own dreaming wisdom. 
Expect to learn new ideas and practices to apply in your everyday life and to participate in experiential exercises that help you explore personal meaning.
In the 1970s, Arnold Mindell, in his work as a Jungian dream analyst, observed a meaningful connection between people's dream symbols and their disturbing body experiences. For example, a person dreaming of knives might also suffer from a sharp stabbing pain in their neck.  Mindell followed these dream and body experiences and found new insights and healing for his clients.  He created the concept of the dreambody to get beyond the dualities of mind and body, and published his ideas in 1984 with his first book, Dreambody: The Body's Role in Revealing the Self.
"The body is dreaming in its own way, similarly to the way we dream at night. That is why dreaming for me is something happening in the night and in the day, and especially in the body. We are not just ill, but can take Jung's teleological paradigm all the way into the body, and realize that it too is creating dream-like meanings. That is why I call illness, a 'dreambody' experience."

Arnold Mindell (2005) interviewed by R. S. Henderson. We Must All Breathe: an Interview with Arnold Mindell.

About Gary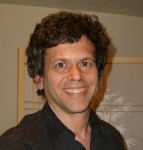 Gary Reiss holds a Masters degree in Social Work from Washington University, St. Louis; a Doctorate in Integrative Studies with a Specialization in Process oriented Psychology and Conflict Resolution. He has been in private practice in Oregon as a LCSW for over 30 years, and teaches worldwide as a Certified Process Oriented Psychology Trainer.
Gary is especially excited about facilitating conflict work, particularly in the Middle East; helping develop Process oriented family therapy and coma work; and integrating shamanism, Taoism, Kabbalah, and other spiritual approaches into Process Work.
Gary's lifelong deep love for Nature has often led him to the wilderness for inspiration and renewal. He stays active with a regular Akido practice, as well as a vigorous daily run, which he loves to use as a time for considering and discussing new ideas, dreams, and theories.
Participation Options: In Person or Livestream
Classes are held in person at the Process Work Institute, 2049 NW Hoyt St.   
PWI currently uses the Zoom webinar platform for livestream access to classes.  Participants should ensure they have good quality internet access to get the best experience. After registration you will be sent a direct link for online streaming access to your course, one week prior to course commencement.  Please contact PWI if you have any questions – we are happy to help you get set up. 
Click here to find out more about distance participation options.
Course Fees
| | |
| --- | --- |
| Early Registration by August 30 | $108 |
| Registration  | $120 |
PWI Members receive a 10% discount – click here to find out more about membership. Please call 503 223 8188 or email pwi@processwork.org to register with a member discount.  
September 13, 2018 - September 27, 2018




7:00 pm - 9:00 pm