Know Your Heart, Know Yourself
Know Your Heart, Know Yourself
The Moment-to Moment Process of You
Saturday November 16th, 9.30 – 4.30pm
In Person ONLY
Early Registration – $108 (before Nov 1)
Member Early Registration – $97.20 (before Nov 1)
Regular Registration – $120 (Nov 1 – Nov 16)
Member Registration – $108 (Nov 1 – Nov 16)
The most trustworthy tool of self-knowledge lies, rightly, within your body: your own heart. Our physical heart can reveal what is most important for each of us, if we learn to attune to its actual state. The heart constantly records our truest and deepest sensibilities about our experience and our well-being.
The question is, how can we learn to know its state, easily and routinely?
Come discover this subtle but essential tool and how to apply it in your own life and with clients. Demonstration of client-based interaction and personal applications will be part of the workshop.
I. Introducing our topic, ourselves
II. Initial practice with bodily awareness
II. Heart-based practice
   Lunch
IV. Demonstration with client
Discussion
V. Application
For therapists, body workers and those interested in deepening self-awareness.
Sitting up or lying flat are preferred during body practice periods. Please bring a mat, towel or blanket plus a small pillow if desired.
Professional Social Work Continuing Education Credit applied for. (If approved, NASW OR CEUs will be available for an additional fee of $30)
Judy Chambers, LCSW, MEd, MACF. Judy is a psychotherapist and facilitator in Portland, using Process Work, Hakomi Therapy, and EMDR techniques. She has also enjoyed fabulous explorations with Jean Houston, Angeles Arrien, David Schnarch, and David Whyte. When not with family she might be biking, gardening, or writing. Judy's PWI project, Beautiful True Nature, reflects her approach to her lifework.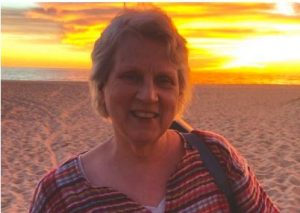 Know Your Heart, Know Yourself


November 16, 2019




9:30 am - 4:30 pm