Love, Roles and Rank
Love, Roles and Rank: A Relationship, Facilitation and Leadership Lab
Max and Ellen Schupbach, Deep Democracy Institute
Wednesday Sept 5th 10-5pm and Thursday Sept 6th 10-4pm
Worldwork, the Process Work app that we use to work with collective change, shows us how we can understand and love our opponents, even when we hate them.
It opens a possible perspective of conflict as an intimate interaction of stakeholders acting out collective polarizations as part of a larger change process. Thus it introduces a wider concept of love and inclusion, important for stakeholders caught in escalations often with no hope for or belief in the possibility of an impactful inclusive facilitation towards resolution.
The polarizations in our relationships are entangled with the polarizations we see in the world at large.  Working on our relationships is working on global politics is working on our relationships.
We aim to use this laboratory to explore and study the practice of Worldwork in our own lives, as well as in diverse settings where there is no consensus or belief in the power of facilitation.
What you can expect: We will introduce inner work exercises that have been helpful to us for working within organizations, diverse cultures, and highly diverse teams in which diverse paradigms of relationships can differ radically from those of the Western world. Bring your own relationships, projects and cases so you can use your own insights to put them into practice right away.
Ellen Schupbach Ph.D. is a Certified Processwork Diplomate who specializes in the personal development of the leader and facilitator. Ellen wrote her docto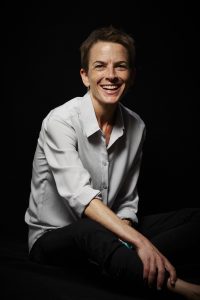 ral thesis on the spiritual experience of the facilitator. She has been working internationally with her partner Max, teaching Processwork and has a private practice as a coach and psychologist. Ellen Schupbach Ph.D. is a seminar leader and Executive Director of Deep Democracy Institute.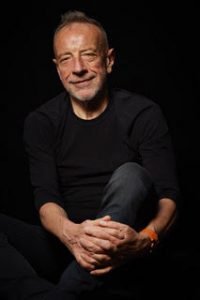 Max Schupbach, Ph.D. is based on the Oregon Coast. He travels and works most of the year with his partner, Ellen, across the globe. He is a co-founder of the Deep Democracy Institute, a research, training, and consulting initiative that studies applications of the global Process Work paradigm across the spectrum of our lives. The Deep Democracy Institute is active in Europe, the USA, the Middle East, Russia, Africa, Central and Southeast Asia. Apart from teaching in training seminars, Max consults communities, governments, and organizations, and works with individuals, families, and groups in his private practice.

Course Fees
| | |
| --- | --- |
| Early Registration by August 6th | $295 |
| Registration | $350 |
September 5, 2018 - September 6, 2018




10:00 am - 4:00 pm