Mining Your Gold to Discover the Powerful Presenter Within – Cathy Bernatt
Mining Your Gold to Discover the Powerful Presenter Within
With Cathy Bernatt, PW Diplomate, MACF, Professional Certified Coach
Free event – all welcome!
July 8, 4pm-5:15pm
July 14, 9am-10:15am
In this interactive case study presentation, Cath
y Bernatt 
will share tips on partnering with a client to mine their inner gold to discover the Powerful Presenter within. She will highlight how she did this in her role as a Process-oriented Executive Coach working with a senior leader who was preparing to give her first Keynote Speech.  
About Cathy
Cathy Bernatt, President Creating… Professional Facilitator (IAF), Professional Certified Coach (ICF PPC), Executive, Leadership, Relationship and Organizational Coach, Process Work Facilitator & Counselor, Outward Bound International Global & Facilitation Network Leader, Audiobook Narrator & Producer.
 "I am you, he is she, 
We are all together"
—Robert Ortbal American, b. 1962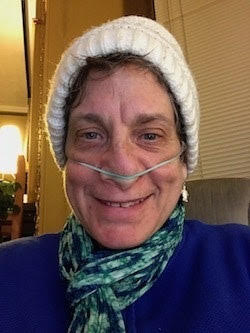 Please note this special message from Cathy:
In order to attend, you are required to bring a rubber band that can fit over your head and rest on the tip of your nose. Can't be too small and can't be too big, must be just right for YOUR head and YOUR nose!
EVERYONE's "participation fee" is a rubber band, no exceptions  (see unflattering photo attached).
Aside from the rubber band, this webinar will be free with donations to PWI welcomed for those that are able.
We're sorry, but all tickets sales have ended because the event is expired.
July 8, 4pm-5:15pm


July 8, 2020




4:00 pm - 5:15 pm

July 14, 9am-10:15am


July 14, 2020




9:00 am - 10:15 am