Relationships for Everyone
Relationships for everyone – introducing a Processwork approach
with Jan Dworkin, Ph.D and assisted by Lolo Halman and Marissa Seiler
3 Tuesday evenings: Oct 30, Nov 6, 13 – 6.30 – 8.30pm
Have you ever wished for more intimacy, more freedom, or more equality in relationship?
Have you been looking for a way to move past the 'blame game' and into more transformative conflict resolution with your partner(s)?
Have you wished for better sex and/or a way to make meaning of difficulties in sex and intimacy?
Have you wondered how to find the right partner, or yearned to make the relationship you have more deeply satisfying?
Relationships can be a source of great joy, but also of great difficulty. Everywhere we turn, people are struggling to get along — even with those they love the most. It takes training and practice to be "good at" relationships, and many of us feel we are not.
If you have ever felt discouraged, disconnected, or frustrated in the realm of interpersonal and romantic relationships, this class is for you. Expect to learn new ideas and practices to apply in your everyday life and to participate in experiential exercises that help you develop relationship skills and discover deeper meaning.
Process Work provides a multi-leveled framework and tools for facilitating your own and others' relationships. It recognizes the importance of inner work and communication training, the impact of social influences and the power of your dreams. Process-oriented relationship facilitation creates a container for transformation, and helps people interact with fluidity, curiosity, and openness.
This class is for individuals, couples, and clinicians; it is for queers and non-queers, those who are monogamous or non-monogamous, as well as those who do not identify with a label.
This 3-evening workshop will explore the following topics:
Knowing Your High and Low Dreams in Relationship
A new approach to codependency
Exploring relationship triggers
Transforming Conflict
A new approach to the blame game: Picking up accusations
Escalation and de-escalation
Unfolding Sex
A new approach to sexual disturbances and dysfunctions
Sex as a dreaming process
About Jan, Marissa and Lolo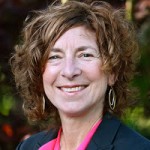 Jan Dworkin, PhD, PWdipl.  Jan moved to Portland Oregon  in 1990 and co-founded the Process Work Institute (PWI), a not-for-profit education and research center. Jan has a private therapy and coaching practice and has co-authored a range of Processwork training programs both in the U.S.A. and abroad. Jan has designed and delivered seminars, workshops and courses for graduate learners, mental health professionals, and the public on topics like conflict facilitation, communication skills, rank and power, sexuality, trauma, addiction, creativity, and dream work, and guest lectured at local universities including Portland State University, Marylhurst, and Lewis and Clark.
Watch Jan discuss Relationships and Why We Stay  and Ideas on Jealousy
Marissa Seiler is a queer, mixed race facilitator. She currently works with teens at Rosemary Anderson High School and individuals in a clinical practice. She has dreams of healing and transforming the world through love, justice, and relationship. Marissa holds a deep appreciation for Process Work and all the radical ways in which it welcomes struggle, growth, and our capacity to live all of who we are. 
Lolo Halman is a group facilitator and mediator based in Portland, Oregon. He has spent the last several years as a facilitator of race and gender dialogues, as a community organizer in housing justice movements, and a conflict mediator. He has facilitated race and gender dialogues with Resolutions Northwest, at Race Talks, and as a part of the Boys to Men Network of New England. His mediation has supported community members, families, and couples in the Multnomah County Small Claims Court as well as in private mediations. He is currently completing an advanced degree in Process-oriented Facilitation and Conflict Studies from the Process Work Institute in Portland, Oregon.
Participation Options: In Person or Livestream
Classes are held in person at the Process Work Institute, 2049 NW Hoyt St.   
PWI currently uses the Zoom webinar platform for livestream access to classes.  Participants should ensure they have good quality internet access to get the best experience. After registration you will be sent a direct link for online streaming access to your course, one week prior to course commencement.  Please contact PWI if you have any questions – we are happy to help you get set up. 
Click here to find out more about distance participation options.
Course Fees
| | |
| --- | --- |
| Early Registration by October 16 | $108 |
| Registration  | $120 |
PWI Members receive a 10% discount – click here to find out more about membership. Please call 503 223 8188 or email pwi@processwork.org to register with a member discount.  
October 30, 2018 - November 13, 2018




6:30 pm - 8:30 pm