You, Me and The World: Identity, Social Justice and Our Shared Humanity
A Process Oriented Approach to working with facilitation, power, and conflict.
Instructor: Aleksandr Peikrishvili, LCSW, PW. Dipl.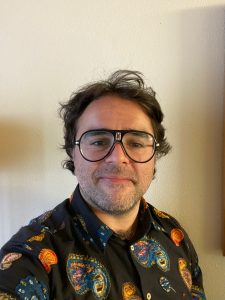 Saturday and Sunday, January 25-26, 2020
10:00am-1:00pm, – 2:00pm-5:00pm
This course will:
– Introduce and/or refresh a Processwork lens to working and being with groups
– Create a space and time where we as a group explore what we are learning by applying it to our experience as a group.
– Provide an understanding of core ProcessWork beliefs of deep democracy and following dreaming process and apply and practice our understanding
Participants can expect to:
– Begin to develop a ProcessWork framework for working with groups
– Be reminded of what moves us as facilitators and how it shapes our facilitation style
– Begin to develop and deepen awareness of our and other's experiences of power and how we use it towards ourselves, others and the world.
The class will take place in the Big Room at PWI: In-Person only
Course Fee: $250 (Early registration $225 until January 11, 2020)
You, Me and The World: Identity, Social Justice and Our Shared Humanity


January 25, 2020 - January 26, 2020




10:00 am - 5:00 pm