Innerwork in Public Arenas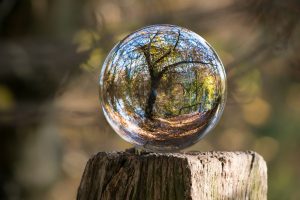 By Bill Say
Innerwork is Facilitating Your Own Awareness
In this post, I use the word Innerwork to refer to the Processwork form of Innerwork, as distinct from the many other forms in the world.  Processwork Innerwork focuses on individuals facilitating their own awareness.  We can practice Innerwork by sensing how we interact with physical sensations, following our bodily movements or allowing inner parts to speak to one another.  
Innerwork also Connects us to Others
Innerwork is "working on ourselves," often by ourselves.  This is distinct from relationship or group work.  That said, Innerwork can also be a powerful practice when done in public!  Of course this is not what every individual or group chooses to focus on.  Our awareness and work with internal processes, parts, thoughts, and feelings often remain hidden.  However, this work is a potentially enriching factor that is often not just our own.  These complex, sometimes troubling and enlightening "inner" matters seem to frequently involve our friends, enemies, families, teams, organizations, communities and world.
Using Innerwork in Public Speaking
Innerwork has been a practice I've often used before addressing the public and feel too nervous to do so without undue anxiety or self-consciousness.  To start, I ask permission from the audience and offer a simple explanation, such as, "I often get nervous speaking in public.  Is it ok if I take a minute to 'work on myself' by simply noticing what I notice for a minute or so?"  Few of the groups I've asked have denied me this privilege and many seem to be fascinated by this relatively rare public expression.
Here's an example of working on myself before giving a public presentation for Occupy Sonoma County.  (I start at about the 1:30 second point):
A Facilitator's Innerwork Reflects the Group
Aside from working on myself at the start of presentations to ease my nerves, I also use Innerwork to begin to speak to dynamics that may exist within a group I am facilitating.  My own thoughts, feelings and even dream-like processes in a moment may not just belong to me but may also represent feelings, perspectives, roles or processes that live within the group, even one I'm newly encountering.  
One example is a graduate psychology class I was teaching.  After a challenging number of weeks, I was facing a group that was in deep conflict.  Plus, on this particular day a few of the members were challenging my teaching.  For some reason that day they didn't trust me, at least not enough to support me to continue my instruction.  I realized I needed to work on myself and asked the class if I could take a few minutes to do so.  The group hesitated about my request and after some back and forth they agreed, on the condition that they could then respond to my Innerwork.  
I proceeded to explore a part inside me that didn't quite trust me and one that wasn't necessarily trustworthy!  By even briefly hearing from these parts the group shifted and was satisfied enough to continue with the class.
Levels of Reality
What happened in that class?  To answer that, I need to refer to the Processwork model of Levels of Reality.
There is the consensus reality level of facts and issues; there is "dreamland," the level of feelings, subjective material and roles that are shared; and the essence level realm of what we feel most deeply and often share as an experience.  
At the dreamland level of reality, roles are shared and any "ghost role" (a role or part that is referred to or implied but not yet explicitly represented) is a vital part to explore and express.  In the case of my graduate class, the "untrustworthy" one was a ghost role.  On that day, my exploration and expression of these parts was congruent enough that the group was satisfied and could move on to other things.
You can read more about the three levels of reality at Arnold and Amy Mindell's website:
http://www.aamindell.net/process-work/#threelevels
My Inner Conflict Mirrored the Group's Process
On another occasion I was teaching a public seminar on diversity, conflict and community building.  Though I wasn't particularly nervous at the start I did feel a bit "blank" mentally.  In this instance of working on myself I quickly found a part of me that wanted to be structured, clear and "get on" with the teaching while another part expressed itself in an arm movement that also brought forth a feeling of expanse, emptiness and possibility.  Though there was no clear resolution to the subtle conflict these two parts had, it did seem to point to a particular way of processing issues that the group later revealed.
This expansive style seemed to spread without any pressing need to resolve the issues involved (and even defied my own efforts to contain and frame the process).  It included more and more of each member's perspective and shifted our collective consciousness into an unusually diffuse state of mind.
Did my Innerwork at the start of the day influence or predict the group dynamic to come?  I may never know, but having this moment of conflict in my inner process alerted me to an outer process that I wrestled with and embraced as the day went on.
The Facilitator's Innerwork Engages the Group
Lastly, in my introduction to a conflict resolution training I gave to a local government group of internal change managers, I worked on myself for a minute in front of them.  With a group of government administrators, emergency services providers, and managers engaged in organizational change, I wouldn't normally think working on myself would land so well.  Nevertheless, my minute of Innerwork elicited laughter, a sense of immediacy and connection and set the stage for a day of very engaged, lively and fun learning and dialogue.
Innerwork in Public Makes More Effective Leaders
As Arnold Mindell has suggested, in the near future, our leaders may pause during their talks to say, "Wait a minute.  Something is going on inside me…"  This Innerwork may be an important factor in shifting and transforming our environments and cultures.  I invite you to try it out!
By Bill Say, MA, PW Dipl.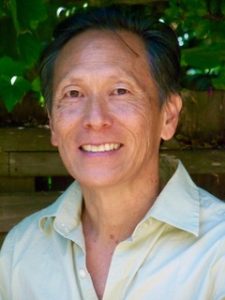 Bill Say brings over twenty years of experience to the intersection of diversity awareness training, conflict resolution and community building.  He is a faculty member of the California Institute of Integral Studies in San Francisco and a former faculty member of the UC Berkeley Extension School of Professional Communication.  Bill is a Diplomate of Processwork. His website is: www.billsay.com
Photo credit: Didgeman https://pixabay.com/en/glass-ball-autumn-tree-gnarled-1813707/