My Childhood Dream is my Facilitator Superpower
These are my Life-Myth Superpowers… what are yours?
by Matt Stella
I am laying curled up on the back porch. Brown painted floor and railing. Crying. About five years old.  A little boy alone, upset, in the fetal position.  The porch is raised up from the yard like a stage, yet I must be outside of the house trying to hide and be alone.  The little backyard is nicely manicured: flowerbeds with a nice stone border, and a perfectly green lawn that extends to the back fence.  Closer to the fence it's darker in the shade of a big maple tree.  The grass there is not as lush, with some bare spots and patches of dirt.  The back fence is a wooden wall about 6 feet high, like a stockade you would see in old forts.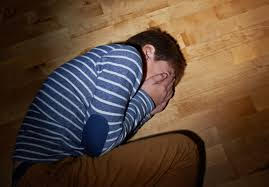 Then, just like every time, an old woman in a dingy white dress comes out of the back door of the house across the fence.  She steps out onto her back porch, which is raised from her yard at the same level of my porch, so she can see across the fence to where I am.  Her house is white but in disrepair, with peeling paint, unkempt.  Her yard has no grass.  It's wild and untended, the dirt packed down from a sad, mean dog that's chained to a stake in the middle of the lot, pacing and digging wherever it can reach.
Crying harder now, I feel her looking over the border fence at me.  It's uncomfortable to feel that she is watching me.  And suddenly it's unbearable and terrifying.  The old woman in the white dress is not fully human.  Even though I'm trying not to look at her, I realize she has the terrible head of a chicken, with her haunting, piercing, yellow chicken eyes locked straight on me, no eyelids, a relentless steady gaze.  The longer she stares, the more unbearable it feels.  My sobbing and panic heightens by the second.  I know that if she keeps looking I will die.
Carl Jung and the Life Myth
I always wake up just before dying.  This is the dream I had in the night, many nights in a row, in different phases of childhood, starting about 5 or 6 years old. Over time I 'outgrew it', and I did not think much of it.  Then in my 30's when first studying Processwork, I was asked to remember the first dream, nightmare, or recurring dream of childhood — what Carl Jung would call the Life Myth Dream.
My Processwork therapist, Randee Levine, was brilliant and wise.  She helped me approach this nightmare with curiosity, then compassion, then awe.  I could see that for much of my childhood, teens and early adulthood, my inner life was most like the child in that dream.  Everything looked quite fine on the outside, like the house, nice, privileged, put-together… but in the back, behind the scenes, I was depressed, afraid, insecure, small and hurting.
Over the Edge – the Chicken Head Lady
But what about CHL – the Chicken Head Lady?  She was definitely not me.  I was definitely not her.  The edge between my world and hers was a tall stockade barrier.  And the awareness in the dream, the looking, was coming from the wild, scary land across the edge.  Not from me.  In the dream, as in my life, I was most aware of trying to look manicured like the lawn and flowers, but secretly feeling hurt, weak or ashamed.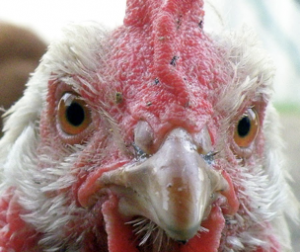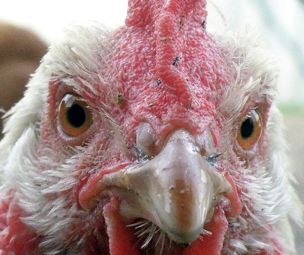 If you are familiar with Processwork, you may be anticipating the good part… How am I the Chicken Head Lady!?  It was a deeply healing and empowering process to shapeshift into her — to practice standing straight up, with the relaxed but fierce awakeness of pre-human eyes staring straight across the edge to the source of the suffering.  From her perspective, she was not trying to harm or kill the boy.  She was just witnessing, unflinchingly.  Over many years, my healing and growth have been a practice of living that dream.  It starts with noticing that in the 'back porch' hidden areas of my mind, I am feeling hurt and alone, desperate not to be seen.  Any attempt to look at it feels terrifying like it might be the end of the world.  But then to adjust my gaze, open eyes fierce and wide, and look dispassionately straight at it, opens me to an ancient power with no fear.  The 'boy' starts to disappear. He is 'killed' in the sense that the longer I look, the closer it is to being gone.  Even if I only remember to do this inner work once in a while, it's a great relief and a return to power.
Central Polarity – Opposite Allies To Help My Clients
It has been 20 years since I was taught to view the unique, mythic themes of my life through the lens of this dream.  As a therapist and Processworker, there is no skill or metaskill I am more grateful for than this Life Myth Dream to guide me.  When I have a client exposing a hidden hurt, and the shame of it being seen, I can access true compassion.  The 'boy' is my ally, reminding me what it's like to feel that desperate panic, suffering and shame.  And the Chicken Head Lady is my ally, showing me the impersonal paradox of detachment, awareness, and fierce connection.  When I remember to look through her eyes, I can see straight through a person to the seed of their suffering, and not turn away.
Giving Thanks
Over the years I've done more and more work with survivors of trauma and childhood sexual abuse.  Even with a facilitator-superpower like CHL it was very difficult at first to look straight at the heart of stories of violation and damage to children.  But the more I could believe in both sides of the edge of my dream, and slowly integrate the polarity as a whole, the more able I have been to work with greater and greater suffering.  Thank you Chicken Head Lady!  Thank you scared little boy!  Thank you cultivated land, wild land and the big edge between!
by Matt Stella, LICSW, Dipl.PW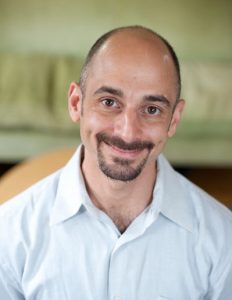 Matt Stella is a process-worker in Salem, MA, north of Boston.  He has been a psychotherapist in private practice since 2001, with a love of Processwork since 1999.  His work with depression, anxiety, addictive behaviors and relationship challenges has focused on the dynamics of shame, inner authority, and transformation.  He leads men's groups and specializes in men's issues, including the effects of sexual abuse and trauma on men.  Meditation, Authentic Movement, Contact Improvisation, creative process and especially family life with his magnificent wife and daughters have all been vehicles for his personal growth and discovery.
e-mail: mattstella.licsw@comcast.net