Process-Oriented Coaching in Organizations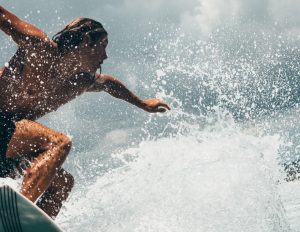 By Rho Sandberg
A Process-Oriented View of Organizations
In order to thrive in today's constantly changing environment, most organisations recognise the need to become more agile.  They've often experienced first-hand the challenges that arise when structures, hierarchies, rules and work practices become rigid or are slow to transform.  Many organisations are attempting to cultivate new approaches, so that they can catch the wave of change early.
Leaders are now becoming deeply curious about the changing world around them.  They work with their teams to discover ways of operating that anticipate and are responsive to their dynamic and complex environment.
Anyone familiar with Processwork will recognise this movement to understand the dynamic forces at play within organisational life as an inherently process-oriented approach.  Arnold Mindell, the founder of Processwork, recognised the limitations of a state-based view of the world, which regards ourselves, our organisations and the world as static.  His methods introduce a way to work with the conscious and unconscious dynamics within organisations, groups, teams and the individual herself.
Accessing Deep Organisational Intelligence
Effective leaders are interested in accessing the deepest intelligence of their organisation.  As process-oriented coaches and consultants, we help leaders and teams to access tacit or internalised knowledge that is easily lost or overlooked.  
A process-oriented approach to organisational change is inherently agile.  Here are some of the reasons why:
1. Working With Disturbances
Organizations interested in being more agile, are learning to value and embrace the fluidness of becoming, as much as their current understanding of who they are and the business they are in.  In an era of disruption, the status quo can change in the blink of an eye.  Increasingly leaders engage coaches to support them in this enquiry.
A process-oriented attitude is curious about those disturbances that seem to interrupt our plans, as well as chronic organisational problems, conflicts or changes in technology and the marketplace.  We believe disturbances are of value and hold important information and potential for the organisation.  The value of this appreciative mindset, when faced with disappointments, is reflected in one of the classic business innovation case studies: The invention of The Post-It Note.  As a result of an apparent failure – an adhesive that did not stick permanently – a new product was created that had not even been imagined.
Rather than looking for one right way to do things, the process-oriented practitioner – just like an agile organisation – is looking for signs of what is happening in the environment, system or relationship in that moment, including apparent failures.  We ask ourselves: "What is right about that?"
2. Working Systemically
Process oriented coaches and consultants understand that subtle shifts in the environment can lead to major changes in society.  Drawing on the principles of complex systems theory and quantum physics, we help leaders to pay attention to what they are experiencing within themselves as a reflection of the dynamics of the larger system.   The links between inner and outer reality are understood in ways which are deeply meaningful.  
Leaders and teams that adopt a process-oriented approach begin to pay even closer attention to the early signs of pending change.  They work with curiosity and a learning mindset to discover rich sources of information they would previously have overlooked.
3. Mobilising Diversity
Solving complex social and technical problems is beyond any individual and increasingly beyond the skillset of one profession because different ways of thinking and experience are needed.  Agile organisations bring diverse and multi-disciplinary teams together.
However, forming a diverse and inclusive team is just the first step.  Learning to communicate with people who come from different professional or social backgrounds is challenging on occasions.  Process oriented coaches and facilitators draw on their training in conflict management and share these skills with others.  In this way, subtle tensions and the entrenched problems that limit creativity and stifle genuine innovation can be successfully addressed.
4. Emerging Leadership
In addition to recognising the formal roles people occupy in the hierarchy, we work with the dynamic shifts in roles which can easily be missed.  For instance, relying only on identified leaders or experts can be a dangerous trap that limits the information and insights brought to the table.
Leadership is both a formal role and an impetus that is needed throughout the organisation.  Supporting informal leadership to emerge is essential for any organisation or community that wants to tap into its resources.
Process oriented coaches work with the visions and aspirations of teams and individuals.  They help would-be and emerging leaders pay attention to their dreams and sources of inspiration, to step into their fullest potential.
5. The Skilful Use of Power, Influence and Authority
Processworkers are interested in the influence of power and rank on the ways people interact in the workplace.  The ripple effect of unacknowledged power and rank differences can be insidious, resulting in negative competition and jealousy, interrupting the flow of information and ideas, and impacting organisational morale and wellbeing.
Too often, power and rank are not recognized because of a hesitancy to talk about these things.  They are felt but not discussed.  Process workers assist others to understand their own relationship to power and impact upon others.
6. Exploring The Undiscussables
Process oriented coaches and consultants support organisations to bring awareness to the "undiscussables" which often shape their culture.  Coaches work with individuals to think about the best ways to approach these potentially challenging conversations.
We recognize that these unexplored dimensions of organisational life can block the flow of energy and resources.  An organisation that wants to be effective can rarely afford this sort of energy drain.  It undermines flow and keeps creativity and dialogue stuck.  
In fact when worked with skilfully, those things we try to avoid and regard merely as disturbances, reveal themselves as a rich source of useful insights for the organisation.  Exploring the more challenging aspects of organisational life can in fact mobilise a deep potential.
7. Adopting A Multi-level Lens
In summary, process-oriented coaches and consultants adopt a rich lens to view and work with different sources or levels of information and potential within an organisation.  They assist individuals in organisations to understand the fluid environments they operate in and to make better strategic decisions.  These elements include the flickering signals of impending change or new market needs and trends, the dynamics of leadership, team and partnership relationships, and a deep connection with the organisational mission and purpose.
By Rho Sandberg, 
MACFOC, MCogSc, PCC Accredited Coach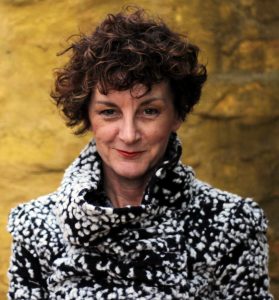 Rho Sandberg, along with her business partner Vicki Henricks, MA, Dipl. PW, PCC Accredited Coach, is a founder of the Global Coaching Institute, which offers internationally accredited coach training using a process-oriented approach.  Collectively, they bring over 60 years experience as executive coaches and consultants to senior levels of government and executive teams in global corporate, public sector and community settings.
Photo credit: Oliver Sjöström https://www.pexels.com/photo/man-riding-white-surfboard-1005456/ (cropped)