Student and Faculty Testimonials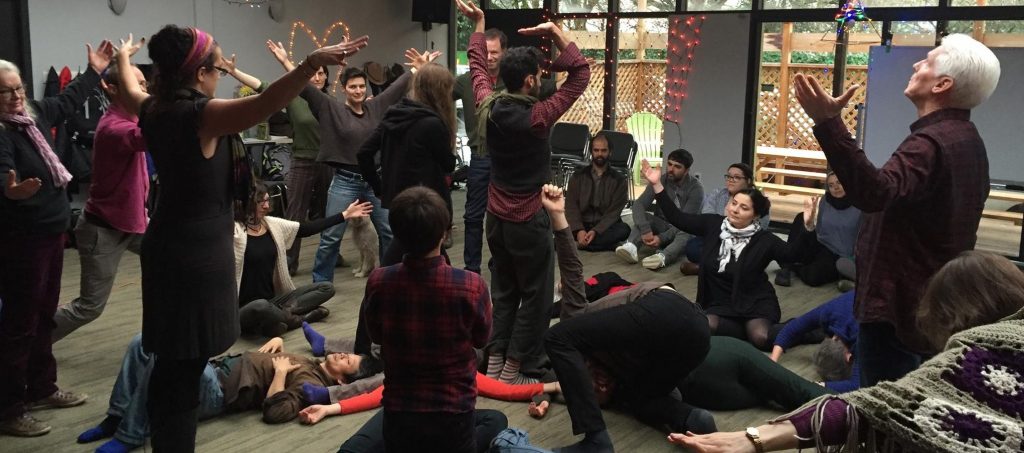 Student Testimonials
Nicole Lindahl
Winter Intensive 2017
---
Annabelle Bruerer
Winter Intensive 2016
---
Brandon Landis
Winter Intensive 2016
---
Andi Tillman
Winter Intensive 2015
---

Hellene Gronda
Winter Intensive 2010
---
The 5 weeks of the PWI workshop was the most wonderful roller coaster ride for me where I got to meet my yin and yang at the same time. While I got to know my self at the most inner layer I also learnt along with the others how to use self as an instrument of change and work for the larger community if that is one,s calling. Some of the profound learnings for me was in the space of knowing my self in relationship, large group processes, my gender biases ,owning self and accepting Diversity. One of the other impactful learning was in the space of World peace. This workshop helps you to accept all kinds of diversity. 

The best part of this journey was also the participants who come from various countries and culture and that itself is a huge melting pot.

The icing on the cake is host of faculty from varied background and country who have made PWI their home and their method of teaching is very impactful as it uses Experiential along with concepts and role play. 

I would recommend to all persons who want to use themselves as change agents in this world in various sphere of life. 
Sunil Jha
Winter Intensive 2016
---
I attended the 2016 Winter Intensive as "faculty development" while on sabbatical.  Each day, a diverse team of practitioners conveyed process work theory and then coached us on corresponding facilitation skills.  These ranged from managing our inner selves in tense moments to supporting others in small and large groups.  The approaches were multifaceted, leaving me with alternative perspectives and a largely expanded toolkit of counseling and interpersonal skills.  In particular, we explored the dynamics of power and the subtleties of respect for differences.  I found weekly creativity workshops inspiring and was able to implement an activity at my son's elementary school.  The Intensive gave me a solid foundation to proceed into the Certificate Program through which I am receiving supervision for my work in the university counseling center and on a crisis hotline.  The training has helped me in interactions with students from almost every country, as an interpreter for families adopting in Japan, and as a mother of two young bicultural children.  My family attended an open forum at the Process Work Institute during the Winter Intensive.  We continue to feel supported by the vibrant members of the process work community.  Their friendship is invaluable.  I cannot recommend the Winter Intensive highly enough! 
Lori Kiyama, Ed.D., Counseling Psychology
Associate Professor
Institute for Liberal Arts
Tokyo Institute of Technology
Winter Intensive 2016
---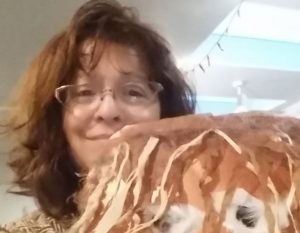 The Intensive was challenging and hard but also powerful and 
transformative.  It has provided me with new tools for my life and a new vision of how illness, conflict, and daily struggles contain hidden gifts for me – and ultimately, for the world.
Laura Lewis-Barr
Winter Intensive 2016
---
Putting my winter intensive experience into words is really very difficult, perhaps because so many things happened on so many levels. And perhaps because lots of them are still happening, in the sense that the intensive was like a nudge (or, sometimes, a straight out shove) for things to start moving and working, and they're still moving and working, and gaining momentum, and I have no idea where anything is going, and that's probably what I love the most. So my experience was unexpected, because the only aspect I was able to predict was the academic part of the whole thing. and, as important and great as that part was, it fades in comparison with everything else that, for me, happened around it, below it and possibly even despite it. Anyway, a hugely transformative experience, although it seems I'll need quite a bit more time to be able to say exactly how.
Leila Chenoir
Winter Intensive 2015
---
My name is Sayed Nooshin

I'm a freelance filmmaker and I attended the Winter Intensive in 2014. The Winter Intensive is one of the most magical, creative, self-exploratory and
soul-enriching experiences of my life.

A sense of world community. We shared valuable life experiences, expressed our powers and our vulnerabilities; and shared values with each other. To this day I look back in love and awe at the Winter Intensive.

To be in the presence of people, from more than 30 countries is one of the most powerful feeling I have ever experienced.

The small group I learned about the dreaming self and different forms of expression; and we expressed ourselves on paper, vocally as well as through the body and using movement.

I have become more conscious of the "flirts", that pass by unconsciously on most occasions, and learned how to catch them, play with them and use them in my day to day life for they can be a wonderful doorway to learn about yourself, the other and the world.
Nooshin Sayed
Winter Intensive 2014
---
Faculty
The intensive course has a long and rich history dating back to our first one in 1986 in Zurich, Switzerland. 

It was one of my earliest teaching experiences and I was excited and very nervous! But even after all of these years, the intensive course still holds a special charm for me. I love being in an international community of people

from all walks of life and learning together from our diversity and the depth of our interactions.

No course is ever the same, and each group creates a special mix of self-expression, creativity, personal growth, relationship challenge and connection, as well as group interaction.

For many, the intensive course supports life changes, gives people a new perspective or life direction, and facilitates deep connections.

With so much difficulty in our world, it is a privilege to come together and learn skills that we can apply in our communities.

I look forward to meeting you all!
---
The intensive course presents a unique a

nd amazing experience both in 

offering an experiential immersion in Processwork, and also in creating a container in which a 5-week experience can be shared with a community of people. Whatever your motivation in joining this course, you will emerge from it with a transformed relationship to yourself, others and the world.

Over the course of the 5 weeks, in learning the model, you will be engaged in exercises structured to increase awareness of the dynamics of process, promote self-growth, and enhance an understanding of the diversity of history and outlook  held by members of the group. Personal work on oneself on a daily basis is a gift that reaps many benefits, which are also carried over into relationship with members of the group. Group interaction promotes deep learning about others from different personal and cultural backgrounds while supporting dialogue in order to move through conflict, polarities and unconscious assumptions.

Participants from past intensives hold this experience as something precious that they will never forget. The friendships made during the time together are cemented through revealing and sharing deep parts of oneself, while being in the transformative fire together. As a teacher at the intensive, I am always uplifted by perceiving the  "flowering" of participants in their personal, professional and community life. A truly remarkable opportunity to engage in deep development and transformation on many levels while learning about Processwork and its many applications!
---
I love the Intensive Course! There's always a rich mixture of participants from all over the world, bringing their own cultures and individual perspectives. With the world going through such big changes, it is inspiring to learn and grow together as a global community. The opportunity to work deeply on yourself, on relationships, on the world, on the body and movement and altered states, means having a diverse and multi-layered inner and outer experience as well. Process Work continually brings me to a state of awe and wonder at the beauty and creativity of the process, the newness and ancientness, the solutions that arise when we stop thinking of our difficulties as the problem. It is an honor and a joy to teach folks how to follow the mystery, and to learn every day anew from the process as it arises. 
---
One of my favorite times in studying Process Work was as a student at the Intensive course. Its a time of deep immersion and personal exploration, an opportunity to place many of our day to day challenges and processes to the side and dive deep into our own experience using the powerful transformational methods of Process Work. Teaching the intensive these last years has allowed me to witness others going through this process themselves. It's an experience not to be missed.
---