Community Clinics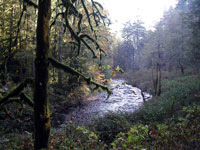 Process-oriented Counseling & Facilitation
The Process Work Institute has two community clinics that provide affordable counseling, process-oriented facilitation and conflict support for individuals, couples, families and groups.
River's Way Training and Community Clinic is a sliding scale affordable counseling clinic that provides quality counseling and intensive training for interns specializing in process-oriented counseling skills.  
Portland Processwork Clinic counselors and facilitators have completed advanced training in Process Work and are Processwork diplomates.  The clinic offers affordable, sliding scale sessions.
The therapeutic approach of both clinics supports the unique wisdom of each individual. Process oriented facilitation integrates work with relationship troubles, dreams, body symptoms, movement, and social issues.
Process Work is based on the belief that there is a unique solution to each individual problem. By following your own perceptions in detail, we will tap into you deeper core and find meaning in your experience, helping you to find your own creative solutions.
To find out more or to schedule an appointment:
River's Way Training and Community Clinic