The Edge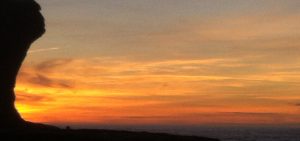 Want to share your experiences with Processwork on The Edge?  We welcome submissions from anyone familiar with Processwork.  Please take a look at our editorial policy, and contact us at blog@processwork.org.  We're looking forward to reading your work.
Welcome to The Edge, a blog about Processwork in all its applications and manifestations.  As a practice and theory of human experience, those applications are unlimited and as varied as all the individuals and groups who make use of it.  I hope these posts, by Processworkers in different walks of life all over the world, will draw you in and inspire you to discover how Processwork can support growth, creativity and communication in your own life and work. By Elva Redwood, Managing Editor, The Edge History of Processwork Processwork originally grew from Jungian psychology in the 1970s and 80s, when Arnold Mindell practiced at the Jung Institute in Zurich.  Dr. Mindell's deep curiosity and work with people on body symptoms led
Posted in
Blog
Comments Off

on What is Processwork?