Welcome to The Edge, a blog about Processwork in all its applications and manifestations.  As a practice and theory of human experience, those applications are unlimited and as varied as all the individuals and groups who make use of it.  I hope these posts, by Processworkers in different walks of life all over the world, will draw you in and inspire you to discover how Processwork can support growth, creativity and communication in your own life and work.
By Elva Redwood, Managing Editor, The Edge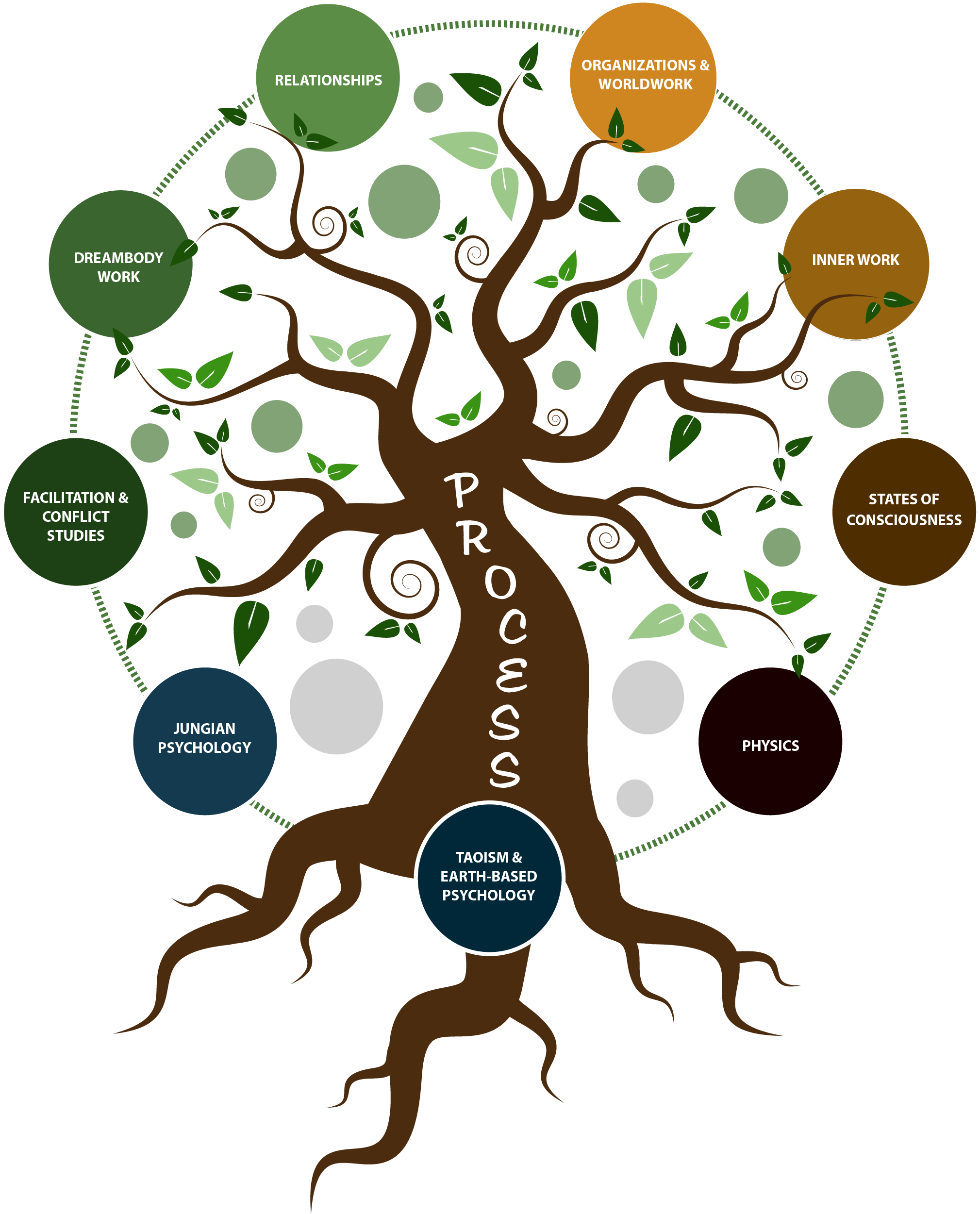 History of Processwork
Processwork originally grew from Jungian psychology in the 1970s and 80s, when Arnold Mindell practiced at the Jung Institute in Zurich.  Dr. Mindell's deep curiosity and work with people on body symptoms led him to broaden the dreamwork approach and explore different sensory channels.  Processwork was born as one of the first psychologies to integrate somatic experiences, and has since grown far beyond psychology in its scope.
The group of students drawn to study with Dr. Mindell became a dynamic community who helped him creatively; to teach, apply research, and elaborate on his theory and practice of Processwork.  The discipline continues to develop and is taught with the understanding that each Processworker will make it their own and contribute their own expertise and discoveries to the whole.  This original community has grown into a global association of practitioners and schools, both those without official Processwork credentials, and those with a Diploma in Processwork and affiliated with the International Association of Process Oriented Psychologists (IAPOP).
Influences on Processwork
Since its beginnings, Processwork has been shaped by many indigenous cultures' wisdom, to which we all owe so much.  Most notably the Indigenous Australian knowledge of Dreamtime and the Chinese philosophy and practices of Taoism are fundamental to seeing the world through a Processwork lens.
Processwork Theory
The theory itself is elegant in its simplicity and application to any aspect of life.  As well as a tool for individual personal growth, Processwork's model for identity and experience is equally useful for relationships and groups, both small and large, and any kind of conflict work.
Processwork understands human experience as a dreaming process which unfolds through sensory channels.  Our experiences are alive in Consensus (everyday) Reality as well as Dreamland – aspects of experience which are subjective and not necessarily agreed upon in a given culture.  At the deepest level, consciousness and reality spring from Essence, birthed and mediated by Process Mind, which is analogous to the ancient Chinese understanding of the Tao Which Cannot Be Said.
Channels
The simple channels of experience are visual, auditory, proprioceptive and movement.  Composite channels are made up of these simple ones and include relationship and world.  We are constantly receiving and emitting information in all these channels, though we are only aware of some of that information.
Primary and Secondary Processes
The information we are aware of and identify with comprises our "primary process," the person or group we understand ourselves to be.  Information that we don't identify with, which is often problematic in one or more channels, is connected to our "secondary process," something outside our usual identity, which we are growing to become.
Edges
Between these primary and secondary processes is the phenomenon called the Edge.  It is our growing point, guarded by conscious and unconscious belief systems and contributing to misunderstandings and conflicts on all levels.
Attention to this dynamic of identity increases self-awareness, and therefore gives access to more choices of action.  Exploration and integration of secondary material leads to temporary resolution, eases difficulties, and opens a path to the next phase of growth.
Processwork is Useful Everywhere
Processworkers everywhere use this empowering paradigm to facilitate growth and creativity in uncounted spheres.  From individual psychology and inner work, relationships and families, Processwork has found rich applications in coaching, organizational development, and large-scale conflicts.  One of the most exciting applications for our troubled times is World Work, where hundreds of people meet to work on global issues. There are also dancers, painters, writers and musicians using Processwork in creating and performing their arts.  Teachers apply the theory in the classroom, and nurses use it in the OR.  Anywhere there are humans, Processwork can be useful.
To find out more from these individuals, please read on in The Edge.
If you'd like to explore deeper, visit the Processwork Institute Bookstore and public manuscripts pages, check out Arny and Amy Mindell's website at http://www.aamindell.net/, find a school or workshop near you at IAPOP, and take a class, or contact an individual practitioner.
Thank you for visiting us at The Edge!
by Elva Redwood, MA, PW Dipl., Managing Editor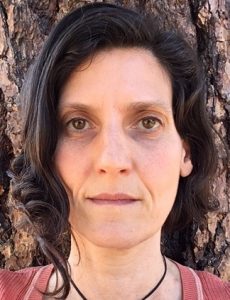 Elva Wolf Redwood is a Processwork Diplomate practicing with individuals, couples and groups in Portland, Oregon, USA, and on-line.  They are a writer and a lover of dogs, fermented foods and knitting.  They are drawn particularly to work with artists, activists, culture changers and anyone addressing developmental trauma.